We have an awesome new website!
Please hop on over to our new website using the link. We decided it was time for a change and have recently launched our new brand (and a fancy new website). You'll find all of your favourite products (just in new packaging) as well as new exciting new ones.
Visit Now
Cooking with Cricket Powder At the Sydney Royal Easter Show 2019
---
Sustainable Protein
Edible Insects are a sustainable source of protein, and are an important part of our food future. The way we farm our edible crickets uses less energy, less water and creates less greenhouse gases than traditional forms of protein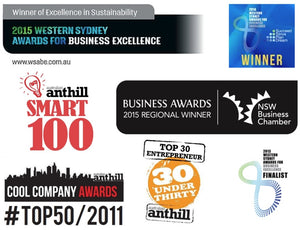 Good For your Body
You can add insect proteins to the foods you cook at home to increase the amount of nutrition. Cricket powder contains digestible protein, micronutrients, amino acids, omega 3 and B12 vitamins. 
Shop Now